»
Runners
» Long Persian Wool Runner,
Long Persian Wool Runner,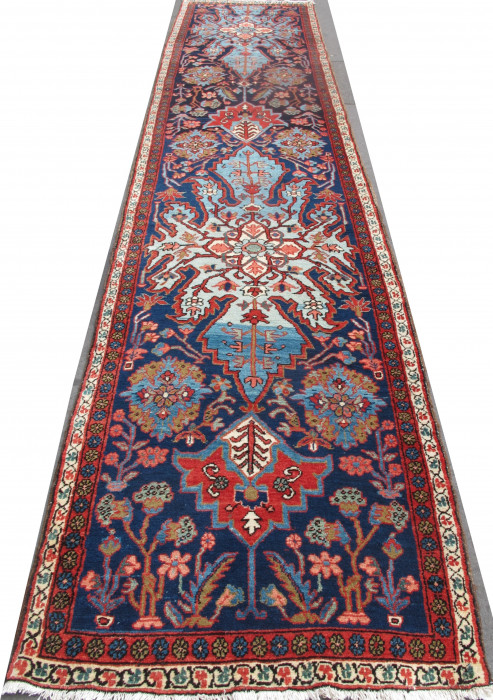 This is striking Persian runner from the Sultanabad district in West Persia. The design is dominated by two dramatically drawn medallions in a lovely sky-blue on a sapphire background. The medallions are surrounded by stylised palmettes and plants drawn in a charming angular manner. The design is freely drawn, displaying the weaver's artistic skills. This is a visual feast, and is a demonstration of Persian village weaving at its best. The materials, handspun wool and natural dyes, are excellent. Furthermore the size is excellent, exceptionally narrow for a piece of this length. Cherished through the generations, it has survived in excellent condition. Professionally cleaned in our workshops, it is ready for immediate use.

Cat No: AL62
Dimensions: 4.43m x 0.94m
Date: Circa 1890
Price: £3500.00